ABOUT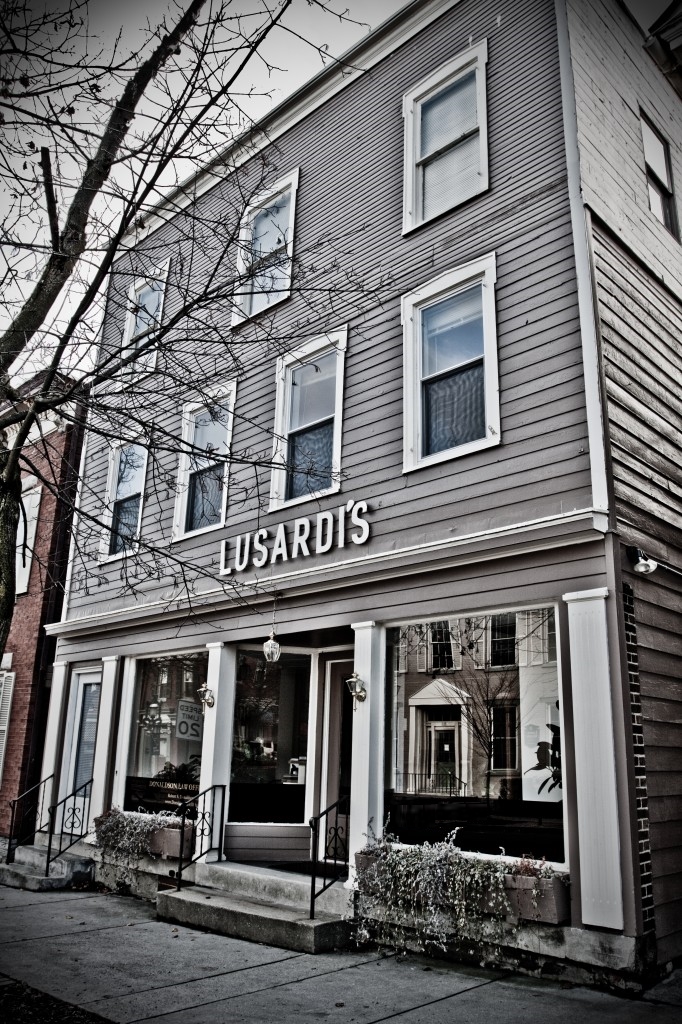 Robert Donaldson is an attorney who does things differently — his intense dedication to his clients, his competitive drive and superior preparation, and his diverse and substantial experience set him apart from the pack, and make him the right man to have in your corner.
As a criminal defense attorney, Attorney Donaldson brings his full passion and dedication to every case, because he genuinely cares about the fate of every single individual he represents. Every case is important because every individual that walks through his door has dreams and passions of their own, has friends and family who care about them, and deserves all the protection that the law provides.
Attorney Donaldson knows that we all make mistakes, but each of us deserves another chance. At Donaldson Law Office, clients are more than just a number; they're people whose rights deserve protecting.
"The Criminal Justice system is a very confusing and stressful process. Attorney Donaldson shepherded us through it to a great result!"
– Shaina V.
The Lusardi Building
Lusardi's was a small eatery and confectionery owned and and operated by Cornelius "Corney" Lusardi from 1934 until his death in 1989. Located in downtown Hollidaysburg, Pennsylvania near the courthouse, the establishment served as a gathering place for the legal community and community as a whole for decades. When Attorney Donaldson saw an opportunity to locate in the building, he jumped at the chance, because of the special significance that the building has in the community's history.
The building also holds personal significance for Attorney Donaldson from his time working as an intern in the Public Defender's Office in the mid-1970s, when Blair County Public Defender John Woodcock represented a serial killer facing the death penalty. During this time he was instilled with a desire to help people as a defense attorney. He connects this significant, formative time in his career with Lusardi's, and the camaraderie he experienced while eating lunch there.

"Attorney Donaldson explains what details must be dealt with in order to make (or argue against) a case – and I appreciated that he took the time to present me with a short-course in law, understanding that my emotions won't win cases – facts will."
– Matt B.
Legal issues can cause a tremendous amount of fear and anxiety, especially for those who don't have a history of this type of issue. Difficult questions can be numerous:
Will I have to spend time in jail?
What if I can't afford the fine?
Will I be able to keep my job? How will my future career be affected?
What will happen to my family?
Attorney Donaldson comes alongside those he represents with understanding and compassion, helping them to navigate an often confusing and intimidating legal system. He takes time to address his clients' questions and concerns, and to educate them about what to expect at each step in the legal process.
When you combine this approach with Attorney Donaldson's competitive nature and attention to detail, it produces increased peace of mind and decreased anxiety for his clients during a difficult time.
Attorney Donaldson focuses in all areas of criminal defense in Pennsylvania and Federal Courts. From college student underage drinking cases to federal counterfeit goods, he understands the process, knows law enforcement and the prosecutors—and, understands the right way to approach each situation to get the best result possible for his clients.
DUI/DWI
A DUI can happen to just about anyone, and if not dealt with properly, it can have longstanding consequences as far as the criminal justice system—and one's career and/or school. Attorney Donaldson outlines those consequences and works to minimize the impact on his clients.
Underage Drinking
With young men and women, sometimes a poor decision can lead to tangling with law enforcement and judicial affairs (e.g., Penn State Office of Student Conduct). Attorney Donaldson understands the best way to handle underage drinking cases to mitigate the criminal charge(s), the collegiate discipline, any driver license suspension—and, he will work to have the client's criminal record cleared at the appropriate time.
Drug Crimes
Although marijuana is legal in some states and decriminalized in others, the possession or distribution is still a crime in Pennsylvania. Attorney Donaldson has handled hundreds of drug cases in a number of counties. He will make sure that you understand your rights—and he will protect those rights whether the case involves marijuana or another controlled substance.
Donaldson also has extensive experience in handling asset forfeiture often associated with drug cases.
Theft
Theft cases range from retail theft to theft from an employer or the government. Attorney Donaldson has experience across the spectrum of theft cases. He will analyze the evidence—especially important in this day of security cameras—and work on all aspects of the case including ensuring that any restitution is correct.
Internet Sex Crimes
In recent years, both federal and state government have focused on child pornography—both possession and dissemination. Often times a person may not even know that he distributed child porn through file sharing. Attorney Donaldson has handled numerous child porn cases from the time the search warrant is executed through the National Center for Missing and Exploited Children analysis to charges being filed and ultimate resolution of the case.
Federal Criminal Charges
Attorney Donaldson is admitted to Federal Courts in the Middle and Western Districts of Pennsylvania. Whether the charges involve the sale of counterfeit goods, structuring, or drug charges, he works with his clients from the beginning of the federal agents' investigation to attempt to have the government not file charges in the first place; but, if criminal charges are filed, he will fight them with you.
Other Practice Areas
Violent Crimes
Domestic Violence
Internet Crimes
White Collar Crimes
Juvenile Crimes
Traffic Violations
Sex Crimes
Alternative Resolutions
Attorney Donaldson's Professional Profile
Attorney Robert S. Donaldson has led a distinctive dual career path in the food service distribution industry and in the legal profession. Attorney Donaldson currently focuses his practice primarily on criminal defense across Pennsylvania.
Attorney Donaldson is the former President and Chief Executive Officer of Lee Food Service, Inc. Prior to joining Lee Food Service, Donaldson served as Deputy Attorney General for the Commonwealth of Pennsylvania in its Organized Crime & Narcotics Section, where he handled cases in thirty counties across Pennsylvania.
Attorney Donaldson holds a Juris Doctor from the University of Miami (FL) School of Law. He is a member of the American, Pennsylvania and Blair County Bar Associations and is admitted to practice law in both Pennsylvania and federal courts.
Before embarking on his legal career, Donaldson spent 25 years in dynamic leadership roles in the food service distribution industry. Until 1999, he served as Executive Vice President and Chief Operating Officer of ProSource Distribution Services, a $4 billion nation-wide distributor to chain restaurants, headquartered in Miami, Florida. From 1986 to 1992, Donaldson served as President of Institution Food House, based in Hickory, North Carolina, then the nation's 18th largest food service distributor.
Attorney Donaldson, a Penn State graduate, is the Vice Chair of the Penn State Department of Sociology & Criminology Board of Visitors. In addition, he serves, and has served, on boards of directors for regional and national companies as well as serving on a number of non-profit organizational boards, including United Way, Rotary, YMCA and local universities. He also serves as an instructor at Penn State in the Sociology & Criminology curricula.

Qualifications
Bar Admissions
Pennsylvania
U.S. District Court Middle District of Pennsylvania, 2013
U.S. District Court Western District of Pennsylvania, 1999
Supreme Court of Pennsylvania, 1999
Professional Associations and Memberships
Pennsylvania Association of Criminal Defense Lawyers (Member)
Department of Sociology & Criminology, Penn State, Board of Visitors Task Force (Vice Chair)
Pyramid Healthcare, Altoona PA (Advisory Board)
United Way of Blair County (Former President) 2001 – 2003
NAWGA/IFDA  Government Relations Task Force (Former Chairman) 1990-1992
Classes and Seminars
"Courts & the Prosecution Process" (CRIMJ 220) (Altoona) Fall '04 thru Fall '09, The Pennsylvania State University
"Drugs & Crime" (CLJ 424) (University Park) Fall '05, The Pennsylvania State University
"He appears to have an ability to put himself in the jury box/judge's chair and find a point of law, or occasionally illustrate with visual aids, and plant an unforgettable seed that works for the client."– Susan D.
CONTACT
Contact
Phone: 814.317.5002
Fax: 814.281.5816
Social
"His attention to detail and courtroom prep are stunning!"– Shannon D.
Accept all Major Credit Cards
The use of the Internet or this form for communication with the firm or any individual member of the firm does not establish an attorney-client relationship. Confidential or time-sensitive information should not be sent through this form.